When my wife and I moved from Philadelphia to San Francisco in 2010, we brought our espresso machine with us.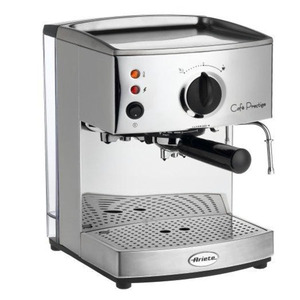 Back in Philly, we'd had a modest kitchen with just enough counter space for the machine. On lazy weekend mornings, I'd often turn it on and prepare us each a latte drink. It was a nice little ritual.
So we brought it to San Francisco with us. But our first apartment, a little studio we rented from a friend of a friend, didn't have the room for it. So the machine went into storage.
Then in 2011, we moved to our current apartment in the Mission. The espresso machine is back; but we don't have quite the counter space that we did in Philadelphia, so it's sitting on a little cart underneath our microwave, unplugged.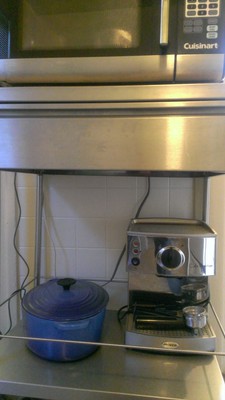 This isn't terribly inconvenient. To use it, I only need to pick it up and set it somewhere—say, on our table—then put it back when I'm finished. Still, the fact remains: I haven't used it once1 since moving here.
How strange...