I recently started a JavaScript project called Lazy.js that's been getting quite a lot of attention1. Essentially the project is a utility library in a similar vein to Underscore or Lo-Dash, but with lazy evaluation (hence the name).
The reason I think the project has been piquing the interest of so many JavaScript developers is that it offers the promise of some truly solid performance, even compared to Lo-Dash (which is itself highly optimized in comparison to Underscore). This chart shows the performance of Lazy.js compared to both of those libraries for several common operations on arrays of 10 elements each on Chrome: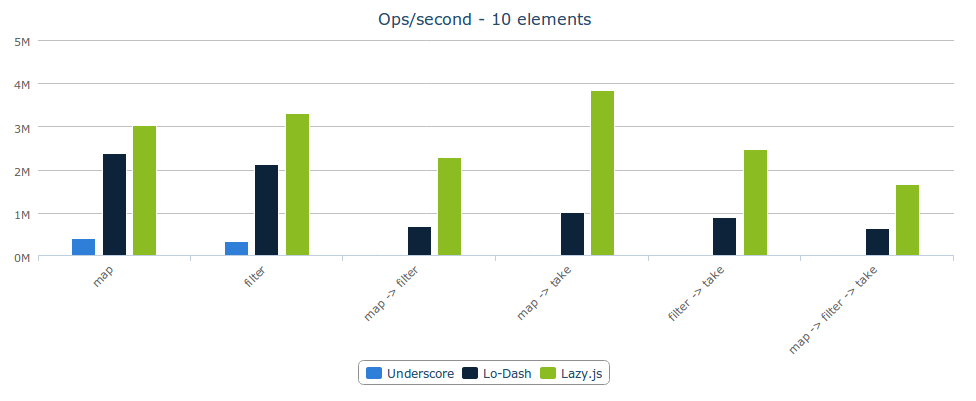 You can read more about what Lazy.js does on the project website or in the README on its GitHub page. In this blog post, I want to write a little bit about how it works, and what makes it different.
A different paradigm
Fundamentally, Lazy.js represents a paradigm shift from the model of Underscore and Lo-Dash (starting...